Dangerous goods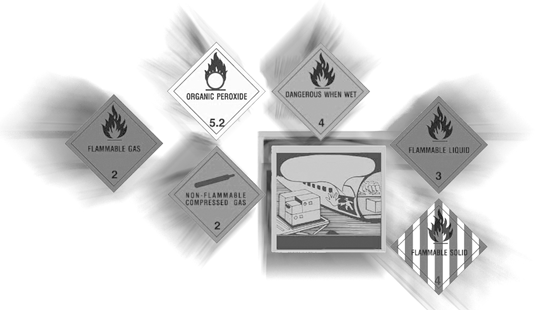 DANGEROUS GOODS SHIPMENTS
Dangerous goods are substances that can represent a risk to the health, safety and property of the environment.
This kind of goods (in the Useful Information you will find the classification) can be safely shipped following IATA rules for air freight transportation, IMO rules for sea freight shipments and ADR 2013 rules for road transport.
The shipper has the responsibility to verify the way of transportation and to prepare the documents, the packages and the labeling so that the shipment can be carried out in a regular and safe way.
Our staff in db trans is constantly trained to provide assistance and information on the procedures to follow in order to avoid problems concerning this kind of transportation.
We check if the goods and the documents meet the law requirements and we grant that all the transportation process is effected by certified suppliers for the dangerous goods transportation, according to the law.
This also means to avoid fines and even penal consequences in case of accidents.