db trans srl • via Aprica, 16 • 20158 Milano • ph: +39 02 6682636 • fax: +39 02 68 86 609 •
info@dbtrans.com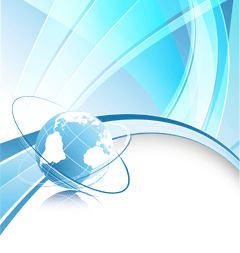 Our Services
Our staff, guided by a management with over 100 years combined experience within the Freight Forwarding industries, is the keystone to grant a service with excellent quality, economical rates and with a strong emphasis on customer service.
We offer our customers a great flexibility, to meet their different and ever changing needs, an active updating of shipments and a great capacity of problem solving able to make your strategies of selling and distribution easier and efficient.
We study, organize and carry out the most suitable metohod of transport, offering always an outstanding service at a fair rate and above all "JUST IN TIME!"
Shipments are directly handled, thanks to a worldwide network of local commercial partners and supported by our
experience in techniques of transports. We are therefore able to offer our clients an all round service… that we would define "tailored" and which differs us from the "biggies".
Thanks to a long and strong business relationship and strategic alliances with the most important Shipping Lines, Ship's Owners, Maritime Agents and Brokers, we are able to stand in the market at very...